Driven by the increasing stewardship of our customers, implementing and adhering to environmental and sustainable standards are our responsibilities as a manufacturer and our obligation to the planet.
Along with our direct contribution to the global environmental effort toward responsibility, we also contract with many suppliers who also share our view that what we are able to do today for the sustaining of our planet will be appreciated for generations to come.
Durfold vendors and suppliers
---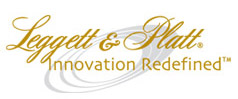 Leggett & Platt, who supplies us with various components is noted for its aggressive corporate policies toward the environment.  These policies have resulted in a significant reduction of hazardous waste by eliminating solvent based paint operations and replacing solvent based parts washers with non-hazardous cleaning systems.
---

Advanced Urethanes, has developed a truly green product; Acella-Flex green foam.  Odor free due to the addition of activated carbon.  It also consists from using 100% of caster plant material and recycled foam polymers.  Caster is able to be harvested without the threat of deforestation.  The facilities where this foam  is made also use carbon scrubbers for a smaller carbon footprint.
---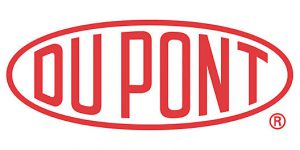 Dupont supplies our electrostatic, powder coating paints to cover our furniture's metal structure.  Powder coat finishes lower VOC emissions into the atmosphere and eliminate usage of harmful liquid thinners.  One of the powder coatings' significant features is the ability to collect the over-spray for  future use, therefore, eliminating air pollution associated with conventional spray paints.
---

Our plywood supplier, Bluelinx, fully supports responsible forest management practices that promote ecosystem sustainability and long term socio-economic benefits.  Their sustainability program, Pureblue, delivers high-performance, quality materials that do not contribute to the degradation of forests and other natural systems.
---
Durfold uses a water-based, Greenguard certified adhesive from Simalfa in our production instead of the traditional acetone-based variety. This product is shipped in bulk packages which give the additional benefit of preventing disposed aerosol cans from accumulating in landfills.
---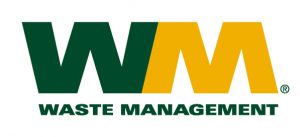 Our waste disposal provider, Waste Management, is putting the four R's – reduce, reuse, recycle, and recover into action. They are also using landfill generated gas as a renewable energy source.
---

At Durfold we believe in environmental conservation, therefore, we chose, Pratt Industries, one of the leading "green" paper suppliers in the U.S. to manufacture our shipping containers. They produce these products from 100% post consumer recycled waste.  As a result, they have eliminated harvesting trees for their production.
---

W.W.  Grainger, our industrial supply and maintenance company is committed to meeting leadership in energy and environmental design (LEED) standards for all their new facilities.  Currently, they are constructing a LEED-certified distribution center in Monterrey, Mexico which will be the first of its kind in the entire country.
---
We use Sherwin Williams Sher-Wood low volatile organic compounds (VOC) stains, which emit less than 0.5 lb/ga.  This standard meets and exceeds all existent VOC regulations for low solid stains.
---