Our Hover is the epitome of "Less is More"
Our Hover sofas are designed with your staff in mind.  Its minimum exposed surface area to be cleaned and easy access to the floor allows housekeeping to meet their tight time requirements.  Also, its simplified and intuitive conversion is easy for guest to use with less oversight from your nurses.  Plus, with no conversion mechanism, you can be assured that our Hover sofa will perform reliably for years to come.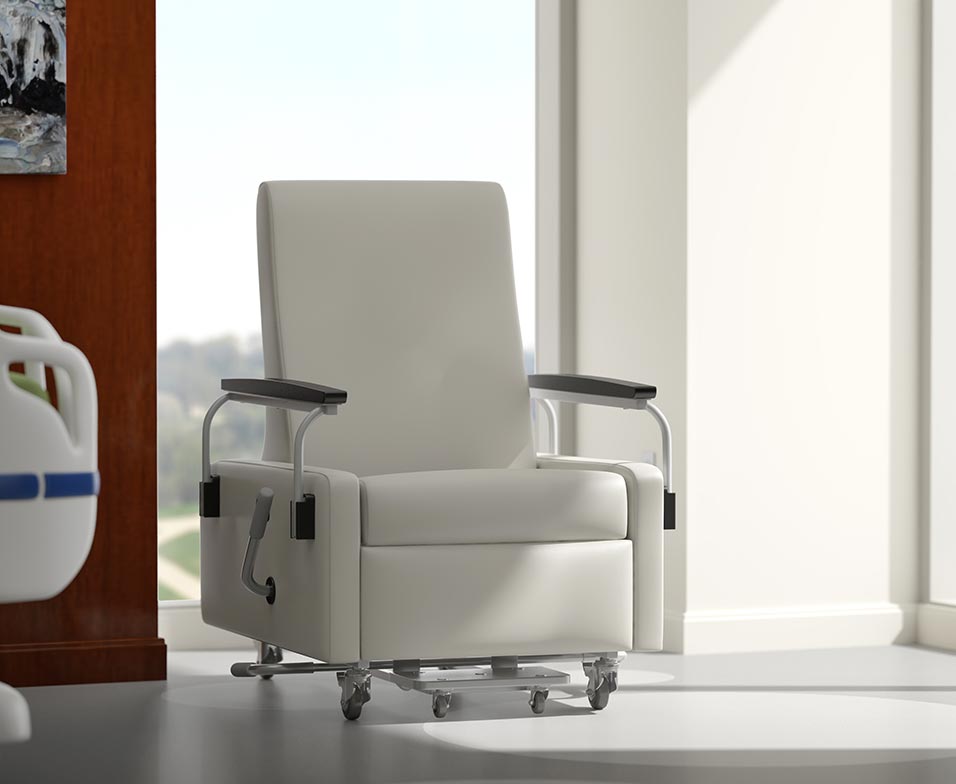 New Patient Transfer Arm
Functional, safe, and easy to clean
Durfold is pleased to present our new patient transfer arm option. Through its design, our transfer arm provides numerous functional, safety and infection control benefits not found anywhere else. Please review the below features for further information regarding its unique design and its superior capabilities.
GSA Supplier Partnership
Introducing our GSA teaming partner…Cuna Supply
Durfold is proud to announce that our products are now available for GSA purchases through our new alliance with Cuna Supply; a GSA federal contractor.  Cuna Supply, a service-disabled veteran-owned small business (SDVOSB), has proven a reliable, resourceful supplier and teaming partner.  Best of all, now VA facilities have access to our excellent furniture quality and durability.
Getting Informed
Be an informed consumer of healthcare furniture
Today's purchasers and consumers of healthcare products have the unrelenting task of quickly evaluating an endless array of similar products  and understanding what separates them so that an appropriate selection can be achieved in terms of quality, optimal  applicability to the healthcare environment and the elements that the public and staff will benefit from and appreciate the most.
To assist today's healthcare facilities, we offer selected topics that we believe will inform and educate the typical purchaser in how to thoroughly evaluate healthcare furniture and how thoughtful furniture design can bring new advantages to the care and safety of patients and caregivers, alike.
Durfold loves events
If you happen to be in town, we invite you to drop in and visit.

Haven't found what you're looking for?
One of the benefits of working directly with Durfold is the access you have to our furniture designers and engineers to develop a customized solution specifically for you and your facility. We welcome all inquiries and requests as we have found the best developments in healthcare furnishings come from people like you.