Fairchild+Flip Sleeper Sofa
">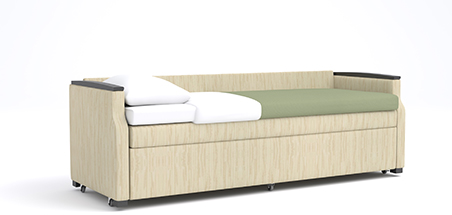 Product fdl61
Non-marring, total lock casters
Intuitive sleeper conversion
No mechanism
Powder coated, fully welded steel frame
No concealed storage areas
CTB-117 compliant
Limited Lifetime Warranty
Measurements
| | w | d | h | sw | sd | sh | ah | ss |
| --- | --- | --- | --- | --- | --- | --- | --- | --- |
| FDL-61-68 | 75 | 32 | 34 | 68 | 21 | 19 | 29 | 68×30 |
| FDL-61-72 | 79 | 32 | 34 | 72 | 21 | 19 | 29 | 72×30 |
| FDL-61-76 | 83 | 32 | 34 | 76 | 21 | 19 | 29 | 76x30 |
| FDL-61-80 | 87 | 32 | 34 | 80 | 21 | 19 | 29 | 80x30 |
Product Options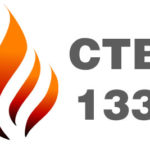 CTB-133 Compliance
Compliance with CTB-133 requirements is available for select fabrics.  Also, Durfold provides testing services for any other fabric choices you are interested in.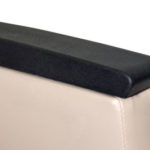 Urethane Arm Caps
Black urethane arm caps have excellent tactile properties and an ability to be 98.5% antimicrobial.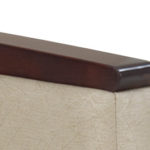 Wood Arm Caps
Oak and Maple species are available in a wide array of stains.  All wood arm caps are finished with the most durable finish available: pre-catalyzed conversion varnish.
Central Locking Casters
Double wheel, non-marring, rear, 3″ casters provided with a two position pedal activator to provide both easy fixed positioning of sofa and, when desired, full mobility.